Halloween Events for adults and kids!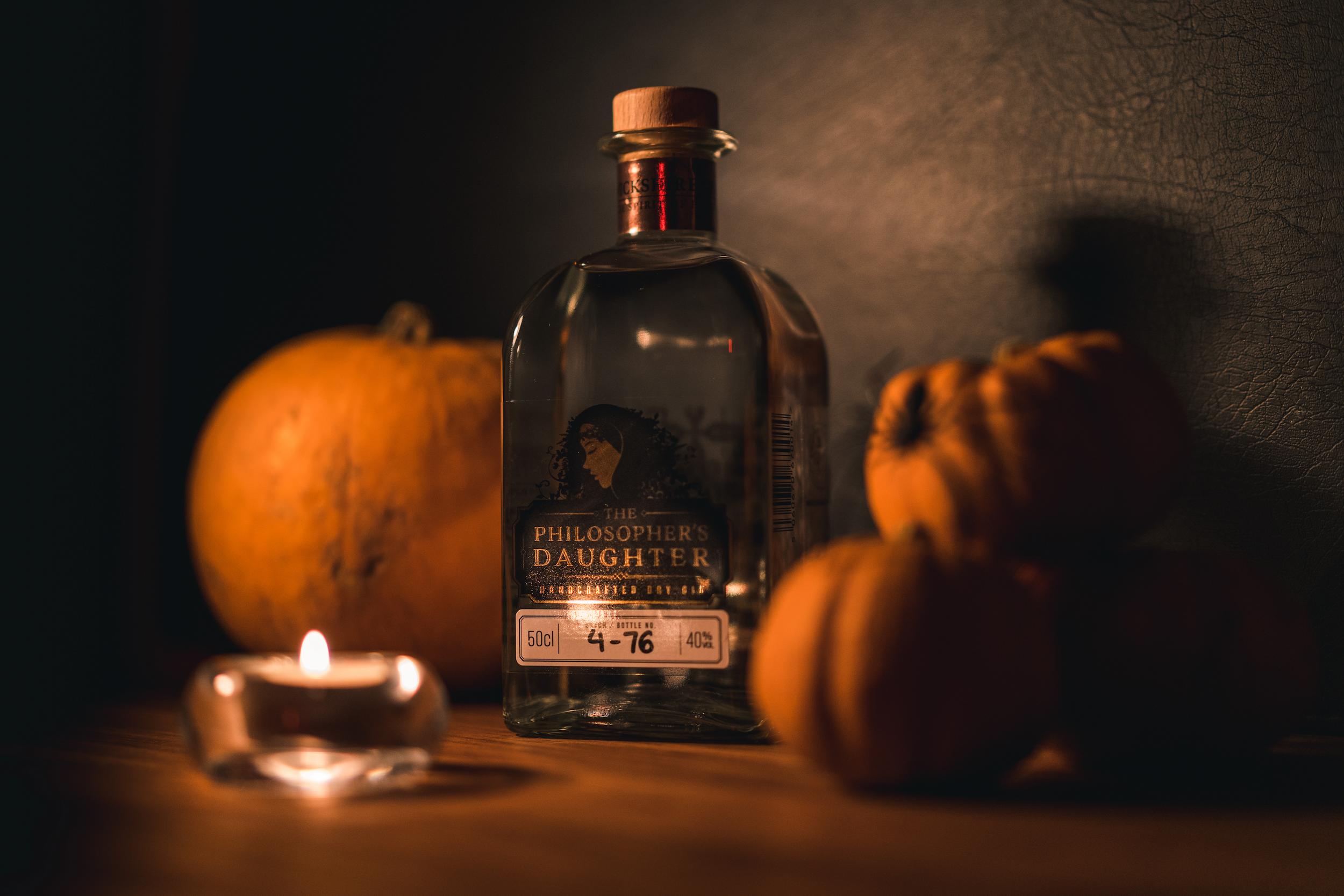 This Halloween, St John's House is hosting two events, St John's Haunted House for families and Spooky Gin Cocktails and Ghost Tour for adults. If you dare, read on to find out more and book tickets...
Spooky Gin Cocktails and Ghost Tour
Saturday 28th October 7pm -1am
Challenge your fears and take part in real experiments with Ghost Hunters 'Haunted Happenings', enjoy some spooky gin cocktails from 'The Warwickshire Gin Company' and pizza from Dough and Brew.
The evening includes a tour of St John's House to hear the fascinating and varied history of the building and all the people who have lived here. Join experienced guides and paranormal experts as they show you what to look for and how to read the signs of unusual activity. Some of these activities take part in the cellar and attic, please note unfortunately there is no disabled access.
The Warwickshire Gin Company will be providing extra spookiness with a selection of Halloween gin cocktails to purchase throughout the evening. A free welcome cocktail is included in the ticket price. Other alcoholic drink options and non-alcoholic drinks will be available. Our spooky outdoor pub garden will be open for you to purchase pizza and further drinks and cocktails, before or after your tour experience.
Feel free to dress up, and please come to the front desk five minutes before your start time. The experience will last approximately 90 minutes and you are welcome to enjoy our outdoor pub garden space before and after your tour experience to soak up the spooky atmosphere. The event will finish at 1am.
Tickets are £30 and can be booked via the Heritage Box Office.
St John's House is a Jacobean landmark in Warwickshire with a history spanning almost 900 years. It is popular with paranormal enthusiasts who regularly check in on activity after dark.
This is an adult only event. Please book onto your preferred start time, and ask anyone attending with you to do the same (maximum of 30 people per session). Parking is available at St Nicholas Car Park.
Produced by Heritage and Culture Warwickshire in partnership with Haunted Happenings, Warwickshire Gin Company and Dough and Brew.
St John's Haunted House
Saturday 28 October – Tuesday 31 October 10am - 4.30pm
Get ready for a family friendly bone-chilling experience at St John's Haunted House!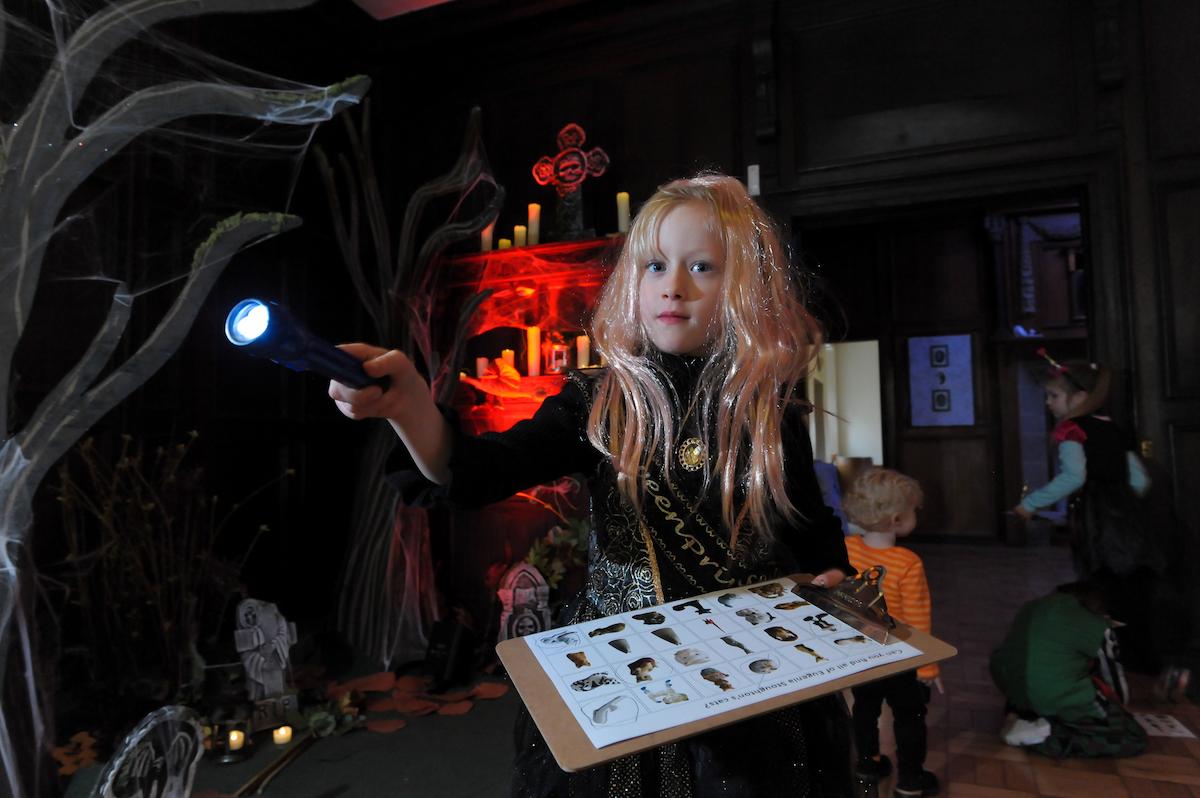 This hair-raising event will take place in October half term. Bring your friends and family along for screams and thrills! This Haunted House experience is suitable for children and their grown-ups, plus you can enjoy crafts and activities.
Get spooked as you explore rooms at St Johns House, see them as you've never seen them before. Discover the creepy story of Hansel and Gretel, go on a trail and hope the witch isn't in the kitchen!
Make slime to take home and get messy making potions and enjoy messy play.
Adult tickets include a hot drink from Pickled & Tipsy Mobile Café, so you can sit back while your children make potions and slime. Undercover seated area available.
Bags of pick and mix sweets will be available to buy (cash only)
And dressing up is welcomed for children and adults!
What to expect:
• The experience is family friendly and suitable for children with accompanying adults. Children 2 and under free
• Your experience will last from 75 - 90 minutes
• A walk through haunted house experience, consisting of a suite of rooms on the ground floor at St John's House
• Children's trail through the haunted house
• Paying children will make slime and a witch craft
• Messy play area making potions
• Halloween playdough area for under 5s
• Coffee van for hot drinks and snacks
• Pick and mix sweet bags to buy
Tickets are £12 children, £6 adults. Children under 2 are free. Spaces are limited so book soon at warwickshire.gov.uk/heritageboxoffice

• Some activities will take place undercover outside and in our activity centre so please dress for the weather.
• Disabled parking only available at St John's House, please contact us in advance to reserve a space. Access to St Nicholas Park via St John's Brook Gardens will be available for paid parking there.
• Coffee van serving drinks and snacks available