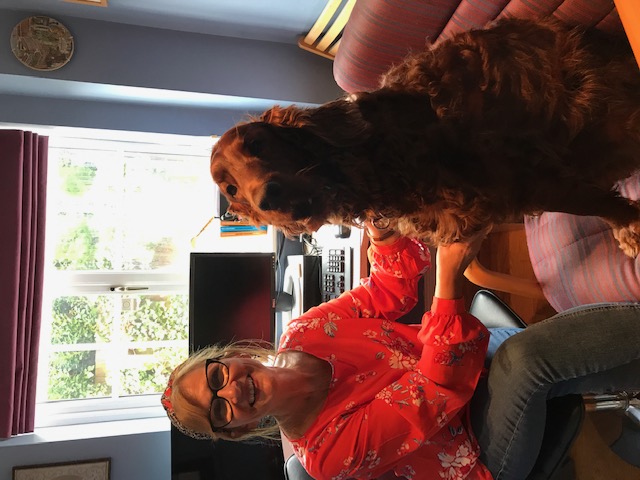 Every week we will introduce you to one of the staff members of the Heritage and Culture Warwickshire team.Find out about their job role, their favourite archive or object and other interesting facts.
Meet Development Officer, Bronwen Williams
Since joining Heritage and Culture Warwickshire (HCW) nearly eight years ago I can honestly say that there has never been a dull moment! Previously I worked as Commissioning Manager in Coventry's Children's Services and moving to HCW offered me a very new challenge. I didn't come into post with knowledge of the heritage sector. It was my project management, bid writing and marketing skills that got me the job! It's fair to say I now have a lot more knowledge of the sector but still need to rely on our resident experts!
My role has evolved over the years. I have had the opportunity to work on some amazing projects, such as Business Transformation Project, redesigning HCWs business model and the Heritage Lottery Funded, Our Warwickshire Project, that covered the refurbishment of Market Hall Museum and the creation of the Our Warwickshire website.
I now work with the Development Team and the wider HCW team, exploring opportunities to generate income and promote all the fantastic things we do across the service. I am proud and delighted with our achievements over the past three years. We've managed successful fundraising campaigns including the "Bring the Hoard Home…"; we have stalls in the museum, complimenting events in the town; and musicians filling the museum with music as part of our Lates Programme and one of my favourites hosting a museum themed cocktail evening! Market Hall is also available as a unique alternative for private hire and corporate events. Building on its success we are developing a hire package for St Johns House. If you are interested in hiring our venues, please click here. (I can't resist a plug!)
One of the best parts of my job is monitoring the stats (sad I know!). The visitor numbers at Market Hall have more than doubled over the past three years to almost 80k per year and we mustn't forget our online visitors, where the lockdown has had a positive effect, with the Our Warwickshire website figures reaching over 140,000 page views last month!
I am currently working from home and missing the interaction with the team but I get to see their smiley faces once a week when we have our catch up. My focus is still very much on how and when we will be able to start hosting activities and hires again. But it has given me the time to catch up on jobs I normally can't find time to do, like completing the evaluation of the Warwickshire Bytes Project, updating the fundraising strategy, and generally keeping up to date with guidance around how we will safely deliver our services and activities when we re-open our doors to the public.
The best part of working from home is having my little helper Frankie, my handsome Irish Setter, by my side!