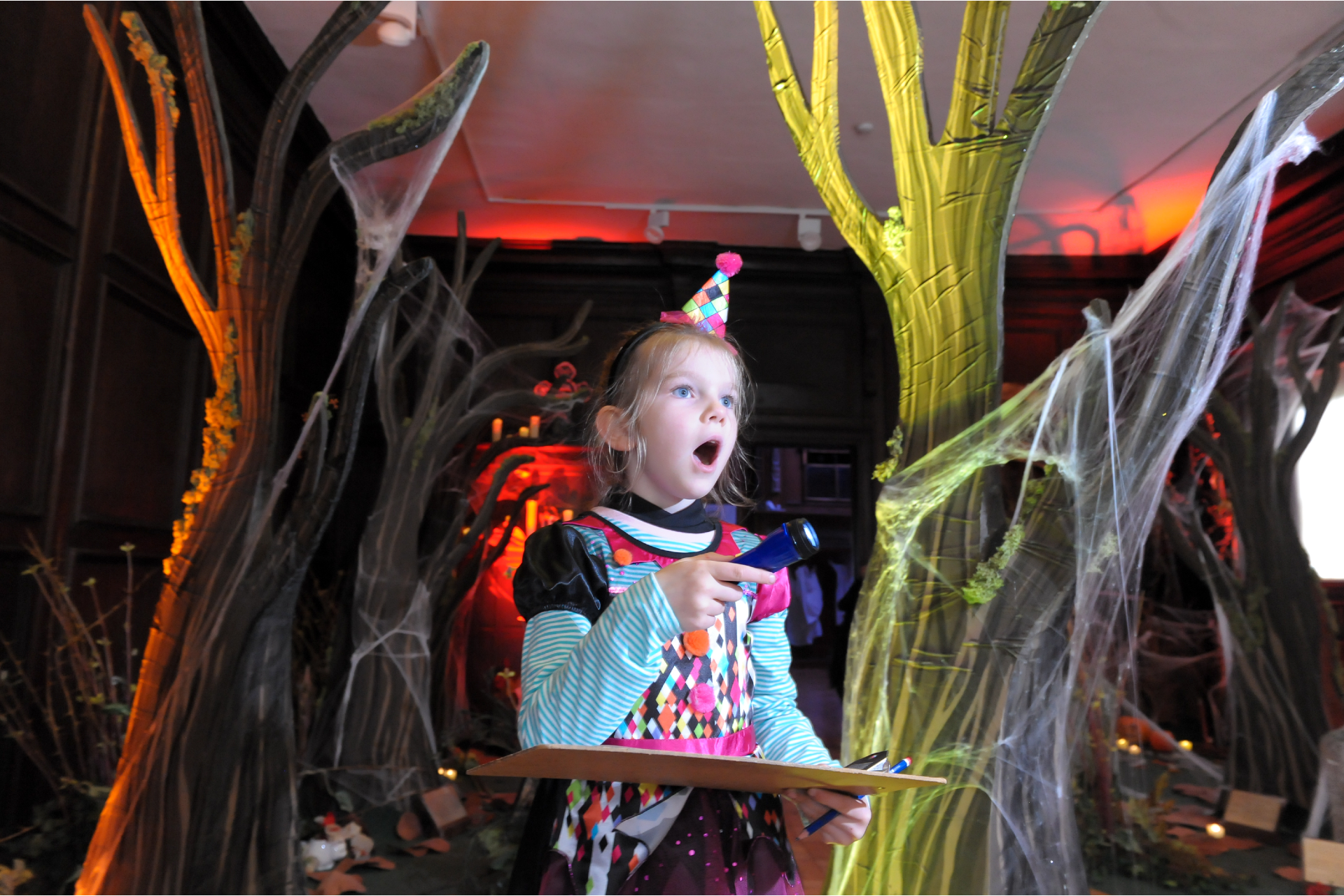 October Half Term
Arty Tots at Halloween
Market Hall Museum
Tuesday 25 October, 10am to 2pm
Come along to Market Hall for scarily good fun activities for under-5s. Enjoy making creepy crafts and decorations to spook your family and friends.
Drop-in, £3
Creepy Crawlies
Market Hall Museum
Wednesday 26 October, 10am to 1pm
Come and meet the mini beasts at Market Hall this October half term. Bug experts Rent-A-Beast will have their creepy crawlies ready for you to see and discover. Follow the bug trail around the museum and make some creepy crawly crafts.
Drop-in, £3
St Johns Haunted House
Thursday 27 to Sunday 30 October
Join us at St Johs for an extended Haunted House experience suitable for children and their grown-ups, plus enjoy fun craft and science activities and Halloween decoration making.
Get spooked as you explore rooms at St Johns House, see them as you've never seen them before. Discover the creepy story of the Knights Templar hospital on site in the Medieval era
Make Mad Science bouncy eyeballs and a spooky lantern to take home. Get messy making potions, enjoy small world fairy play and more.
Dressing up welcomed for children and adults.
What to expect;
The experience is family friendly and suitable for children with accompanying adults. Children 2 and under free.
Your experience will last from 75 - 90 minutes.
A walk through haunted house experience, consisting of a suite of rooms at St Johns House
Paying children will make a Made Science bouncy eyeball and a spooky lantern
Messy play area making potions
Fairy small play area
Spaces are limited so book soon.
Some activities will take place undercover outside so please dress for the weather.
Disabled parking only available at St John's House, please contact us in advance to reserve a space. Access to St Nicholas Park via St John's Brook Gardens will be available for paid parking there.
£14 children, £8 adults, 2 and under free
Book tickets for St John's Haunted House
Christmas
Family Chill-Out
Market Hall Museum
Thursday 22 December, 10am to 12.30pm
Take a break from the Christmas rush and enjoy a relaxing morning at Market Hall Museum. Wholesome Hedgehog will lead yoga workshops suitable for the whole family to help you feel calm and balanced. Then take part in some calming crafts and enjoy mindful object handling with historical artefacts.
Yoga workshops at 10, 10.30, 11, 11.30 and 12. Session lasts approximately 20 minutes. Please wear comfortable clothing.
£5
Book tickets for Family Chill-Out
Museum from home activities
If you can't come to our events at the moment, take part in our #museumfromhome activities. Download the Arty Tots packs including crafts, rhymes, and stories suitable for the under 5s and our selection of history themed activities for primary school children.
Join our Learning and Engagement team as they create craft activities for you to enjoy from home:
Arty Tots in your home
Museum from Home activities for 5 - 12 year olds