Licensed Victuallers Database
Introduction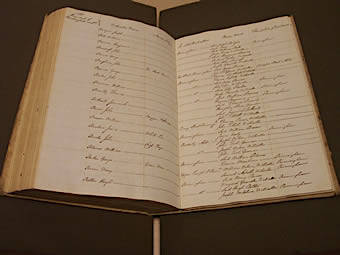 This database contains details of the licensed victuallers in Warwickshire from 1801-1828. The information comes from the series of registers Victuallers' Recognizances, QS 36/13-17. The database was created by record office volunteers.
The database does not contain images of the registers, but they are available to view at the record office. The documents are not suitable for photocopying, but you are welcome to photograph entries with a digital camera.
Read on for further information on licensing and a glossary of terms.
Start your search
Information contained in the database
The full name of the victualler.
The name of the 'bondsman' who vouched for the victualler.
The hundred (an old administrative unit) in which the victualler was registered and the year.
The document reference.
The occupation of the bondsman.
The residence of the bondsman.
The details of the second bondsman, where present.
The name of the pub belonging to the victualler.
The parish in which the pub was situated.
The hamlet or street in which the pub was situated.
Warwickshire County Records Office
Opening hours: Wednesday to Friday 9am to 4pm, Saturday 9am to 12 noon.