The County Arts Service develops and delivers a range of arts programmes. We work in partnership with other teams within Heritage and Culture Warwickshire and with other services and organisations to show the impact of arts and culture on everyday life. Past arts projects have included:
---
Crossing Borders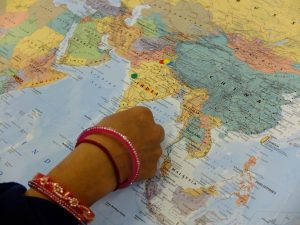 This 6-month collaborative project was led by Heritage and Culture Warwickshire with the Apna Ladies Group at the Benn Partnership Centre in Rugby. Through a programme of curator talks, object handling sessions, arts activity and oral history recordings, the project gathered recent migration stories to add to the diversity of the collections at Market Hall Museum and to showcase the rich heritage and cultural identity of Warwickshire communities.
Working with artist Helen Barff, the group created a series of artworks that explored their own ideas and memories about moving to Warwickshire. These artworks are currently on display in Market Hall Museum.
---
Our Warwickshire Young People's Project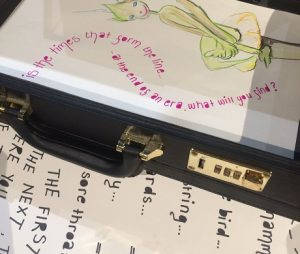 The HLF Our Warwickshire project ended with a special 4-month young people's programme working with BOM (Birmingham Open Media) and students at Warwickshire College. It included GAME ON! a public showcase celebrating the one year anniversary of the re-opening of Market Hall Museum with retro computer games, 3D pen sculpting, and electronic activities; a series of workshops at the college and museum based on digital gaming; and a unique Museums at Night experience where members of the public got to play three digital escape games designed exclusively by the students.
---
Our Warwickshire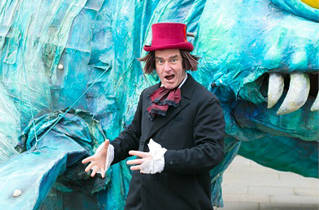 Our Warwickshire was a Heritage Lottery Fund (HLF) project celebrating and promoting access to heritage within Warwickshire communities.
It included the refurbishment of Market Hall Museum, the launch of the community heritage site Our Warwickshire and an extensive arts outreach programme.
The project connected visitors and residents of Warwickshire to the varied and rich heritage of the county.
---
Strong Rooms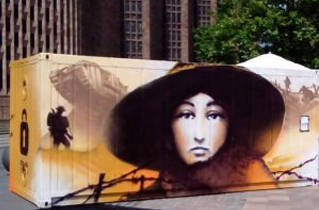 Strong Rooms was a touring installation exploring archives through the eyes of the artist. It was established by Arts Connect, Soul City Arts and Archives West Midlands with funding from Arts Council England. Partners included Warwickshire County Records Office; Coventry History Centre; Dudley Archives; and Worcestershire Archives and Archaeology Service.
Curated by artist Mohammed Ali and featuring the work of several artists, it was open to the public throughout summer 2016 in Rugby, Coventry, Dudley and Worcester.
---
Reframing Sheldon
The Reframing Sheldon project used digital arts and technologies to look at the Warwickshire Museum's collections and sites in new ways. Using the Sheldon Tapestry as a starting point, three digital artists created new artworks based on the tapestry in collaboration with local people.
It was produced by the County Arts Service and supported by Warwick District Council.
---
Nuneaton Lives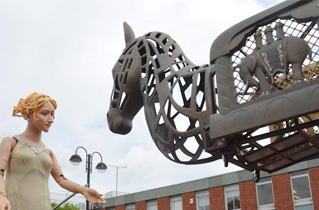 Nuneaton Lives was a celebratory outdoor arts event held in Nuneaton town centre in 2014 supported by Heritage and Culture Warwickshire and Nuneaton and Bedworth Borough Council. Several groups presented performances and arts activities inspired by Nuneaton's rich cultural and industrial heritage including local community groups; dance schools; choirs; musicians; and artists.
The main parade centred on a 6 metre mechanical Godiva puppet and her 8-metre Cyclopedia horse created by Imagineer Productions for the 2012 Cultural Olympiad.