Visiting the County Record Office
Currently, Warwickshire County Record Office is open for bookings via Eventbrite, please see below for details of how we are currently operating.
The record office will now be open Wednesday, Thursday and Friday for the morning between 9am – 12 noon and the afternoon between 1pm and 4pm.
Currently, the windows at the record office are open to improve ventilation. Please be aware of this and dress accordingly.
Booking a slot
Slots must be booked through Eventbrite
There are no limits to how many sessions you can have booked at one time, and you can book a morning and afternoon session on the same day if you wish to.
The office will close to the public over lunch for cleaning, so if you book sessions in the morning and afternoon, you will be asked to leave over lunch.
You are welcome to arrive anytime between the start and end of your booked session, but please note your booking will end at the advertised time.
You will be allocated a table on arrival and each table can accommodate up to two people. There is no need to book a second place if there are two people in your party working together and sharing documents.
Registration
Warwickshire County Record Office is now accepting the Archives Card. We can also issue the Archives Card to visitors who have completed the initial online registration process, and can provide sufficient ID.
Full details can be found online, about registering for the Archives Card.
If you wish to apply for an Archives Card, you will need to complete the initial registration process prior to your visit. Please note that due to our current Covid working we are unable to facilitate the initial part of the registration process onsite or provide facilities to take and upload your photograph. Visitors who wish to use our searchroom, but do not have an Archives card, or have not completed the initial online registration or cannot provide the required ID will be issued with a temporary ticket. CARN tickets will still be accepted until their expiry date.
Document production
You do not need to order documents in advance - we will be operating a full document production service throughout the day.
Photography permits
If you intend to photograph documents during your visit, you can purchase a photography permit ahead of time by using one of the links below:
Searchroom regulations
By booking to visit the record office you are agreeing to abide by our searchroom regulations. A copy of our regulations can be provided at reception.
Car parking
We have a small car park available for visitors, including two accessible parking spaces which can be booked by phone or email.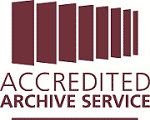 Contact us
Warwickshire County Records Office
Opening hours: Wednesday-Friday 9am-12pm & 1pm- 4pm