Visiting the County Record Office
Currently, Warwickshire County Record Office is open for bookings via Eventbrite, please see below for details of how we are currently operating.
The record office will now be open Wednesday, Thursday and Friday for the morning between 9am – 12 noon and the afternoon between 1pm and 4pm.
Currently, the windows at the record office are open to improve ventilation. Please be aware of this and dress accordingly.
Booking a slot
Slots must be booked through Eventbrite
There are no limits to how many sessions you can have booked at one time, and you can book a morning and afternoon session on the same day if you wish to.
The office will close to the public over lunch for cleaning, so if you book sessions in the morning and afternoon, you will be asked to leave over lunch.
You are welcome to arrive anytime between the start and end of your booked session, but please note your booking will end at the advertised time.
You will be allocated a table on arrival and each table can accommodate up to two people. There is no need to book a second place if there are two people in your party working together and sharing documents.
Identification
Please bring identification with you showing your printed name and address and signature so that we can issue you with a temporary ticket. We will accept a CARN ticket but we are not able to accept an Archive Card as proof of ID at this time.
Document production
You do not need to order documents in advance - we will be operating a full document production service throughout the day.
Photography permits
We will not be taking payments for any services at reception. If you intend to photograph documents during your visit, we would suggest purchasing a photography permit ahead of time using the link you will receive in your booking confirmation.
Searchroom regulations
By booking to visit the record office you are agreeing to abide by our searchroom regulations. A copy of our regulations can be provided at reception.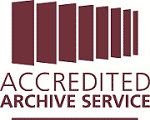 Contact us
Warwickshire County Records Office