Limited enquiry service application form (PDF, 85KB).
We will search for one item only. For example:
An entry in a parish register
An entry in an electoral register (excluding previous 10 years)
A burial slip
A memorial inscription
An entry from a website such as Ancestry or Find My Past
A name in a deed
A specific report in a newspaper
An entry in a trade directory.
In all cases you must supply specific information to guide the search, such as names, places, dates and/or reference numbers as appropriate. If you have none of these then you will need to use the full research service.
The cost for this service is £10.00 by cheque (payable to Warwickshire County Council) or by credit card.
The price will include the cost of a copy where this is applicable e.g. a reader printer copy from a parish register or a document that can be photocopied. It would not include the cost of scanning or digital photography. More information on copying charges.
Please note:
Some items will require you to complete a data protection form prior to release of the information. View the data protection form (PDF, 139KB)
Some items cannot be searched through this service. For example more recent or sensitive records may have issues relating to Freedom of Information or Data Protection. If this is the case you will be advised accordingly.
We are unable to offer refunds where a search has proved unsuccessful, as you are paying for the time taken by staff undertaking the search.
If you are looking for particular documents or collections, you may find the information you require by using either Warwickshire's Past Unlocked or the Access to Archives website.
If you wish to make an application for research under the limited enquiry service please complete a Limited Enquiry Service application form (PDF, 85KB).
Certified copies
If you require a certified copy of the record we find, there is an additional charge of £10.00.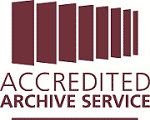 Warwickshire County Records Office
Opening hours: Wednesday to Friday 9am to 4pm, Saturday 9am to 12 noon.