Employing a private researcher
You can employ a private researcher to carry out your research for you. Their rates may vary from the standard charge applied by the record office. We maintain a list of private researchers who carry out work on behalf of enquirers. Please see the table towards the bottom of this page for the current list of record searchers.
Please read the following information carefully before contacting anyone on the list:
This is a list of individuals who have notified their willingness to undertake archive research at Warwickshire County Record Office (WCRO) on behalf of a client.
Inclusion on the list does not indicate that the person named has any particular level of competence to undertake archival research.
WCRO is unable to accept any liability whatsoever for the competence or performance of individual researchers.
WCRO reserves the right to refuse to include any applicant, or to remove or amend an entry, in their absolute discretion and for any reason.
All negotiations including those about fees between the enquirer and the searcher shall be direct.
Record searchers must be prepared to carry out work themselves at WCRO and not expect the staff to undertake the research on their behalf.
Record searchers have paid an annual fee of £50 for the first year and £25 for subsequent years to be included on this list.
List of record searchers
Contact details
Areas of interest and relevant qualifications
Latin/French
Key subjects

Dr. Christine Hodgetts
14 Emscote Road
Warwick
CV34 4PP

Telephone: 01926 493 216

Email: chris@chodgetts.co.uk

Family history
House history
Local history – Midlands
Garden history – anywhere

Latin and French

Family history
House history
Local history
Other

Amanda Jones
63 Blackham Road
Hugglescote
Coalville
Leicestershire
LE67 2DY

Email: localityandtree@gmail.com

Warwickshire surrounding counties
20 years experience
Postgraduate Certificate in Genealogical
Palaeographic & Heraldic Studies

Some Latin and French

Family history
House history
Local history
Other
If you would like to be included on the list of record searchers please complete the following form and return it to us.
Searchers subscription form (PDF, 22KB).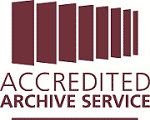 Contact us
Warwickshire County Records Office