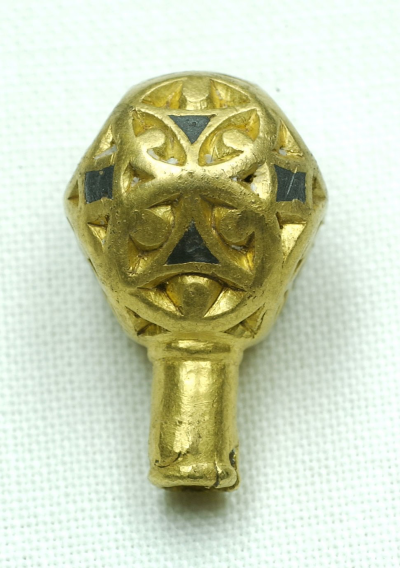 Archaeology is the study of the human past through material remains. Warwickshire Museum Service's collections are especially strong in Palaeolithic, Roman and Medieval material. The important Roman sites of Alcester, Mancetter and Coleshill are well represented within the museum's collections (c.12,000 objects) and we continue to collect from archaeological excavations around the county.
The introduction of the new Treasure Act in 1996 has led to a small but significant number of important objects being acquired for the Museum's collections, such as the two South Warwickshire Hoards of Roman silver denarii and the 9th century Aestal from Bidford on Avon, all of which are of national significance.
The numismatics collection comprises over 10,000 coins from before the Romans to Decimalisation. It is among the larger collections in West Midlands museums.