Heritage Cooking Challenge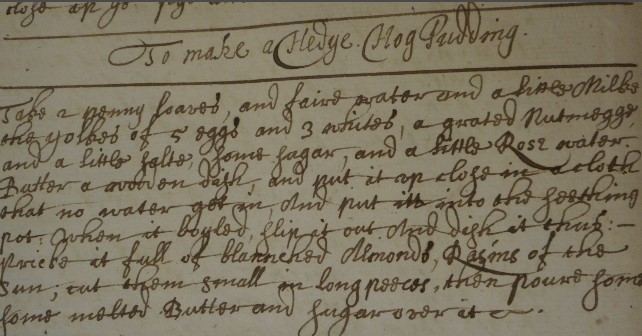 Need a treat for the weekend?  Why not have a go at a recipe from the past?
Hedge Hog Pudding
Don't worry! No hedgehogs were harmed in the making of this pudding! This intriguing recipe comes from one of the oldest recipe books in the Warwickshire Record Office collection, that of Elizabeth Barkham, and was written between 1664 and 1680. As with most recipes of this time, there are few measurements of ingredients given, and obviously no cooking temperatures - in 1664 your oven was hot, or it was not! But, archivist Amanda Williams gives her take on the ingredients and how much she is using throughout, so why not have a go yourself and let us know in the comments how it went. Does your pudding successfully resemble a Hedge Hog?