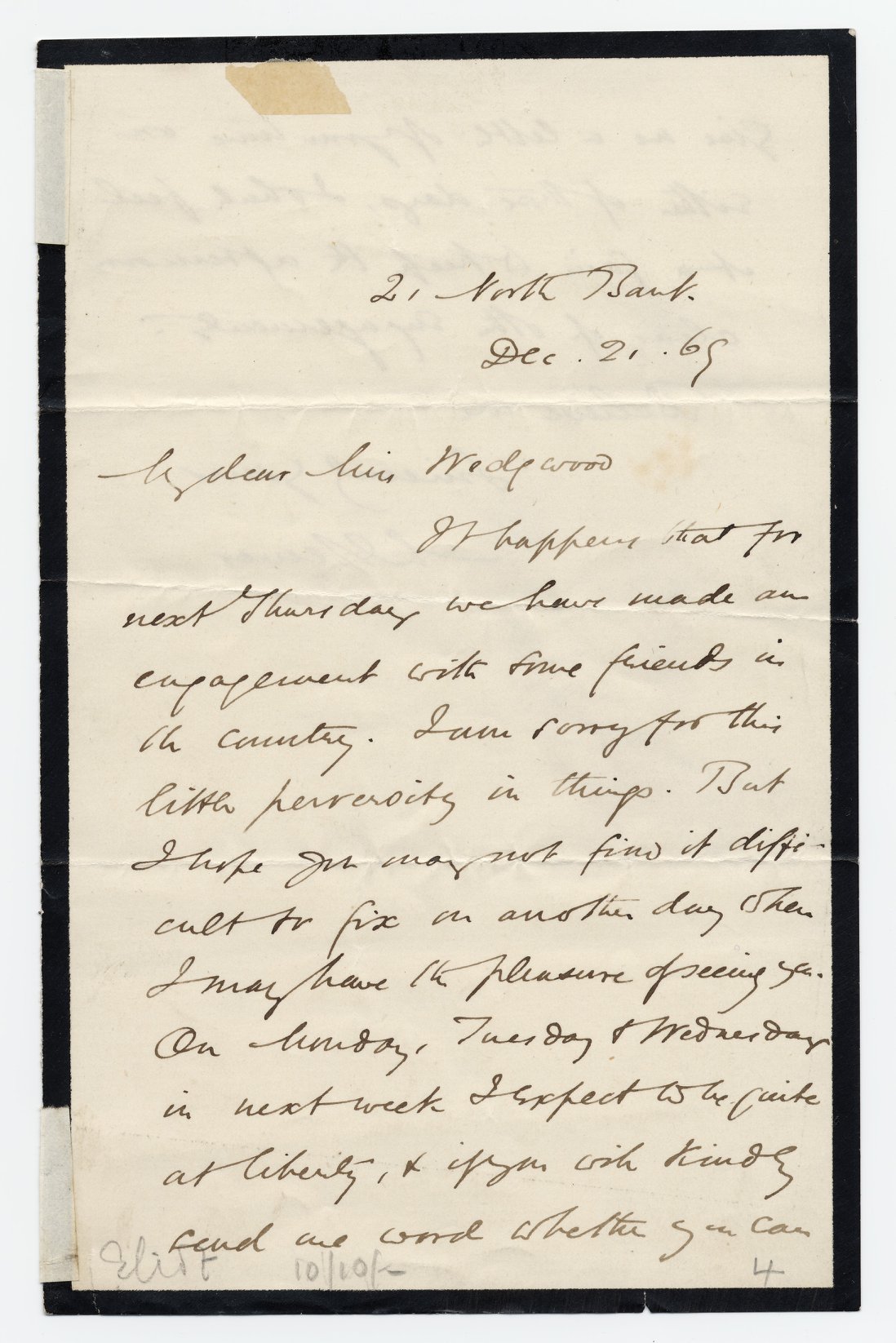 Discover a fascinating document from the archives.
December's #DocumentoftheMonth is this letter from George Eliot to Miss Wedgewood, dated 21 Dec 1869. Eliot signs the letter as M.E. Lewes. At this point in time Eliot was living with her partner, the philosopher and critic George Henry Lewes. They never formally married, but Eliot referred to herself as Marian Lewes during this time which was considered controversial.
The letter was written before the publication of Eliot's most well-known novel, Middlemarch. This was first published in eight parts between 1871 and 1872. It is set in a fictional Midlands town between the years 1829-1832. The novel touches on events such as the 1832 Reform Act and the accession of King William IV.
George Eliot was born Mary Anne Evans in 1819 on the outskirts of Nuneaton, at the Arbury Estate. She first used the pen name George Eliot in a letter dated 4 Feb 1857.
The full article can be found on the Showcase section of our online catalogue, Warwickshire's Past Unlocked.
Much more about George Eliot can be found here: https://www.warwickshire.gov.uk/.../george-eliot.../2...
Images courtesy of Warwickshire County Record Office and Warwickshire Library & Information Service
, CR3989/4/1/1.