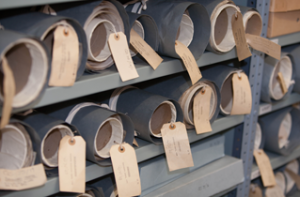 Show and Tell: Tales from the Collections. Our Curators and Archivists will be sharing our Show and Tell talks with you so join us and discover the archives.
A Most Excellent Recipe Against the Plague
Today, home-made remedies for illness are mostly frowned upon, but 300 years ago, they were an essential part of household management. Office manager Rowan Fisher delves into Mary Wise's recipe of wine, herbs and spices, which taken morning and night, she said would combat and even prevent plague infection.
All past Tales from the Collections can be found on our YouTube channel