December's Document of the Month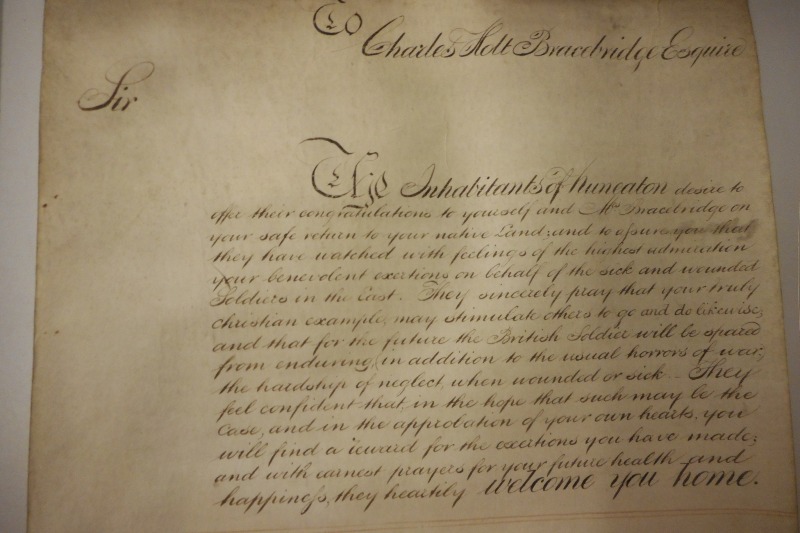 December's Document of the Month is a congratulatory welcome home address to Charles Holte Bracebridge upon his and his wife's return from the Crimean War.
In the address, written on a scroll, the inhabitants of Nuneaton congratulate Charles and his wife Selina on their efforts tending to the sick 'in the east', referring to their work alongside Florence Nightingale during the Crimean War. While he was not a doctor or nurse himself, Charles advocated strongly for improving the care of patients and the general conditions in the British army hospitals.
You can find the full article on the Showcase section of our online catalogue, Warwickshire Past Unlocked.
Warwickshire's Past Unlocked - Warwickshire County Record Office document of the month
Photo - Nuneaton Library Collection, Warwickshire County Record Office, CR3009/488