Near Belonging is a project funded by Arts Council England by leading contemporary artist Faye Claridge.
Near Belonging is a project funded by Arts Council England by leading contemporary artist Faye Claridge, inspired by an extraordinary collection of historic photographs found by chance by builders in a Leamington cellar. The collection will inspire huge new portraits created with Warwickshire residents.
Faye Claridge is using the archive photographs that show Victorian residents and visitors to Leamington Spa as a basis for free creative workshops, specifically relevant to people with experiences of the care system or seeking asylum. The photographs are mainly anonymous and many show significant signs of damage from damp and decay, but have been carefully conserved and re-homed at Warwickshire County Record Office.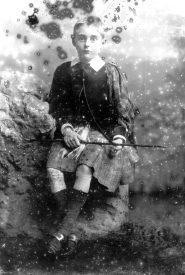 Participants in the project will be able to 'adopt' a photograph and work with the artist using film, photography and model-making to create new artworks that explore past and present experiences of belonging.
Faye Claridge said:
The archive portraits are fascinating and have hidden stories that could connect deeply with experiences of growing up in care or seeking asylum in Warwickshire. I'm really keen to hear from people with experiences to share and that would enjoy working in a small group, developing creative ideas together. I'd love to hear from residents that have an unusual story to tell about their connection with Warwickshire and I know anyone with an interest in art, history or photography will be amazed by the archives not usually seen by the public.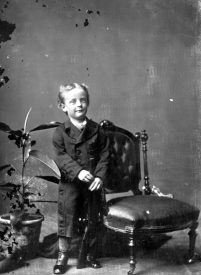 Workshops
Starting on 15 February, up to five workshops will be held every few weeks (usually on a Tuesday morning at the County Record Office in Warwick). Participants don't have to commit to all dates and taking part remotely for some of the sessions is possible.
Artworks created in the workshops will tour Warwickshire in the Autumn as giant projections and fabric prints on prominent buildings, as well as going online for a global audience. Residents interested in taking part in Near Belonging are asked to email Faye Claridge to find out more.