New mini exhibition series: Every Object Tells a Story, to tour Warwickshire Libraries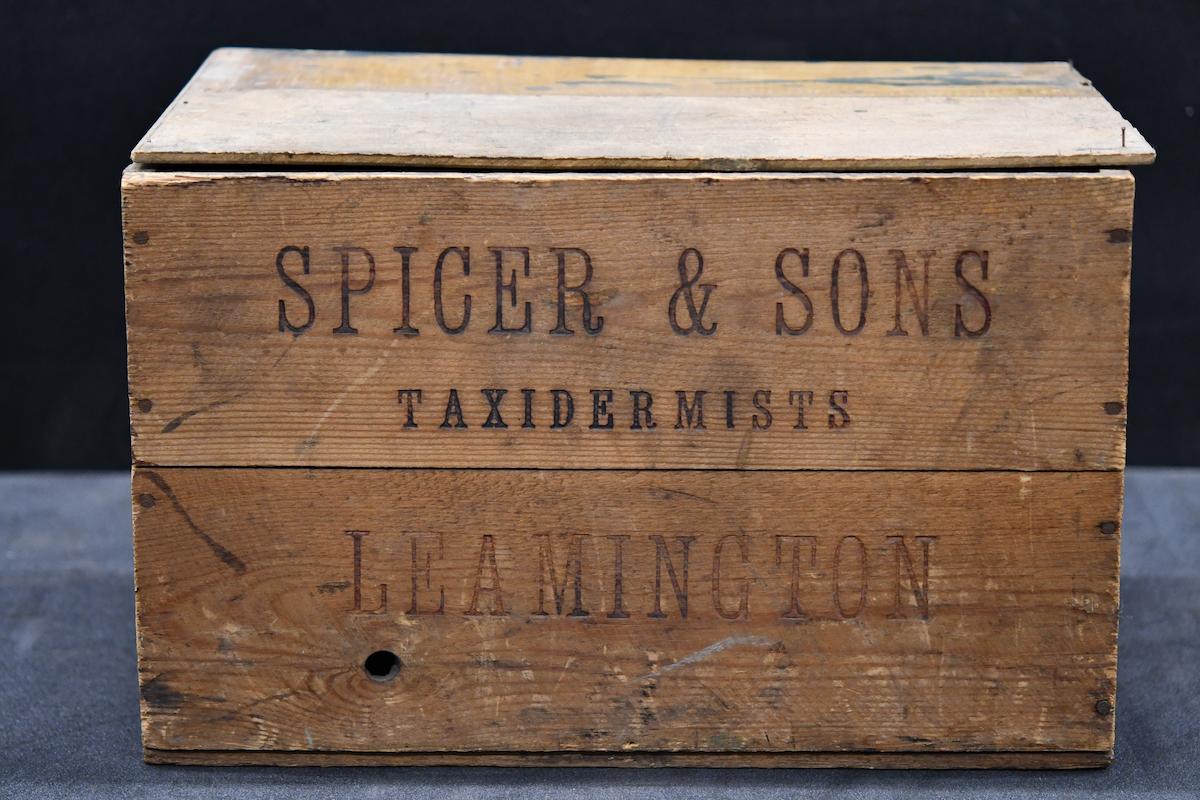 A new mini exhibition series, Every Object Tells a Story, will be touring Warwickshire's Libraries from September onwards.
For the next six months, a handful of selected items from the collections of Warwickshire Museum will be on temporary display in libraries across Warwickshire, with each and every object telling its own unique story.
From fossils to favourite toys, this exhibition looks at why we keep the things we do. Whilst the practise of collecting antiques goes back several centuries, more general collecting has taken place for thousands of years.
The small selection of objects on display includes a rock brought back to the UK from Antarctica over 100 years ago, a 1920/30s wooden canine toy, and a Roman brooch found in Coleshill approximately 1800 years ago. The exhibits differ from library-to-library, providing an opportunity to travel the county and enjoy varying experiences.
In addition to the displays, some items will be available for visitors to pick up and closely inspect. To engage young learners, children's activity sheets, closely linked to the exhibition, will be available to provide an educational and entertaining experience for all ages.
The exhibition series also includes an accompanying programme of talks at select library venues, providing further insight into the historical significance of the objects on display. Visitors are encouraged to share their own collecting stories, adding a personal touch to the exhibition. More details will be available at the participating libraries.
The journey is set to begin at Coleshill and Atherstone libraries on Wednesday 27 September and Stratford-upon-Avon Library on Tuesday 3 October. Throughout the winter and on into spring next year, the exhibition will visit Wolston, Kenilworth, Southam, Nuneaton, Rugby, Leamington and Warwick libraries.
Councillor Heather Timms, Portfolio Holder for Environment, Climate & Culture at Warwickshire County Council, said: "Every Object Tells a Story is a wonderful opportunity for Warwickshire residents to connect with history through everyday objects. It's a reminder that even the most ordinary items can hold extraordinary tales.
"By taking items from our museum collections out into our libraries we are able to widen access to these fascinating artefacts, and this exhibition highlights the importance of preserving our heritage for future generations."
Residents who would enjoy regular access to historical information, events, and other resources can join their local library as members for free. Books are available for members to borrow in-person at a local library, through the online library catalogue, or by browsing the BorrowBox collection which includes a great range of eBooks and eAudiobooks.