Arty Tots get messy with their Grandparents to celebrate 10 years!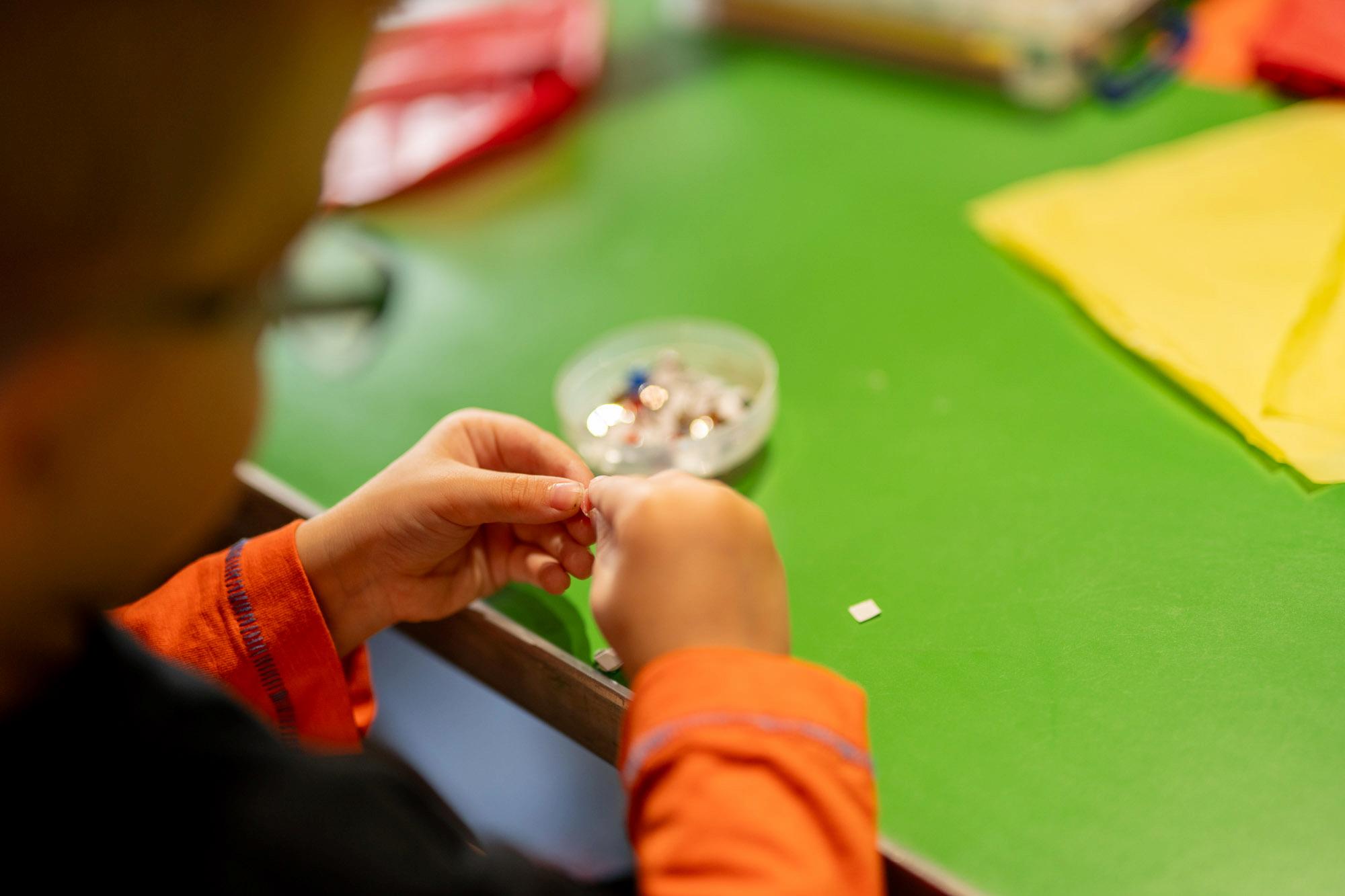 A group of grandparents who have been bringing their grandchildren to the Market Hall Museum are celebrating ten years of getting together of fun, companionship and art this month.
The award-winning Arty Tots get messy with their Grandparents has been meeting every Monday morning at Market Hall Museum for a decade this month. They are celebrating this milestone on Monday 20 November with cake, special crafts and a visit from Warwick Mayor, Cllr Oliver Jacques. Anyone who has been part of the group over the last ten years is also welcome to attend.
The group was initially created to bring Warwickshire Grandparents together for stimulating and creative play alongside their grandchildren. The children get fully absorbed in play and the grandparents can relax and chat…. a win, win situation!
It's a combination of two generations, surrounded by wonderful artefacts in a historical setting and activities that are messy, fun and educational.
Vicki Cureton, Arty Tots Group Leader said
"Grandparents are important members of our families, with many taking on a 'child-care' role during the day to support working parents. A very rewarding role and one that is full of love, however with younger children this can be a tiring one and sometimes an isolating one. This year, together with our Warwickshire families we have created a piece of art to commemorate our 10 years. So, we invite past 'Arty Tots' Grandparents to join us in celebrating our 10th birthday, chat and reminisce with our wonderful volunteers."
Warwickshire County Council's Portfolio Holder for Environment, Climate & Culture, Councillor Heather Timms said:
"Arty Tots has been a source of joy and connection for our Warwickshire families for a whole decade. It's a heart-warming testament to the power of community and intergenerational bonds and an invaluable link to the community for older residents, helping to offset the social isolation many can suffer. Join us in celebrating this wonderful milestone and make your own memories with Arty Tots."
Several grandparents have bought a succession of grandchildren, and some are now volunteering at the group as they have made lifelong friends.
Rebecca Coles 'Learning and Community Engagement Officer added:
"Vicki and the volunteers have done a wonderful job over the last ten years and I know the support has been invaluable to lots of grandparents. It is not only the Heritage and Culture Warwickshire team that think this the group are marvellous they have won and been nominated for a succession of museum and volunteer awards including Winner of 'Marsh Award for Museum Learning' British Museum September 2015, Winner of 'West Midlands Volunteer Awards' September 2016, Finalist of 'Warwickshire Stars Team of the Year' May 2019 and most recently Finalist of 'CAVA Volunteer Awards' October 2023."
If you have been part of the group over the last 10 years, please come along on Monday 20th November between 10am and 12noon.
The group meets every Monday 10am - 12noon at Market Hall Museum, welcoming all grandparents and their under 5 -year- old grandchildren. The cost is £3 per child and booking is recommended at warwickshire.gov.uk/heritageboxoffice