Talks and courses - County Record Office
We hold courses and events for a range of groups and users, from family historians to school children and everyone between.
Courses and events
Please visit our 'What's on' page for more information about upcoming courses and events.
Talks and visits for groups and societies
We also offer talks on our work and Warwickshire's history. These can include a visit to the record office in Warwick or we can come to your venue. Our Community talks and visits leaflet lists the topics we offer.
Teaching and learning opportunities
Our colleagues in Heritage education also offer a range of services to schools.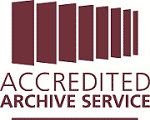 Warwickshire County Records Office
Opening hours: Wednesday to Friday 9am to 4pm, Saturday 9am to 12 noon.