Subject Access Requests (SARs)
Under the Data Protection Act (DPA) you have a right to request personal information held about you through a Subject Access Request (SAR).
How to apply
You can make a request by emailing or writing to the County Record Office. Please address correspondence to the HCS Compliance Manager.
Please include a description of the information you are asking for together with:
A photocopy of your picture ID (e.g. passport/driving licence)
Proof of your current address (e.g. gas bill/bank statement)
On receipt of the request and relevant documentation we will respond to you as soon as we are able to, and in any event within one month, unless the request is particularly complex.
Subject Access Request form (PDF, 154KB).
What happens next?
If the information is readily available, as in accessible by coming into the Warwickshire County Record Office without compromising others' rights under the DPA, you will be offered the opportunity to view the relevant records and an explanation of how do so will be provided.
If the information is not readily accessible by you because the records are unavailable for general access, a copy or transcription of the information will be provided by a member of staff if you or your representative make a request in writing.
Contact details for the Record Office can be found on our contact us page.
Please see our Privacy Notice for how your personal information is used.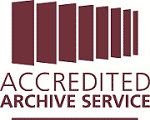 Contact us
Warwickshire County Records Office