Our volunteers have worked hard to search our collections for references to the First World War.
The database provides access to descriptions of the items they found, together with the reference numbers which would allow you to view them.
The volunteers have also contributed to the Our Warwickshire website, where they have highlighted some of the interesting stories they came across in the process. Articles on the website have been adapted from an exhibition which was curated with the help of volunteers working on this project.
The exhibition explores the impact of World War One in Warwickshire and covers topics such as agriculture, refugees, and the Red Cross. For more information on how to hire all or part of this exhibition please email Rowan Fisher: rowanfisher@warwickshire.gov.uk.
View the World War 1 database.
For more information on what the database includes and how to use it, please see the help page.
In making material available on our website, and within this database in particular, Heritage and Culture Warwickshire acts in good faith and in line with legislative provisions. If you have any concerns about parts of the database, please contact the record office: recordoffice@warwickshire.gov.uk.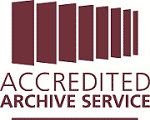 Contact us
Warwickshire County Records Office