Visiting the County Record Office
Warwickshire County Record Office is currently closed for public access. The record office will reopen for public access on Monday 17 May 2021. For details of how we will operate from Monday 17 May 2021 please read the rest of this page. Please note that the planned reopening is subject to the UK Government roadmap and stage 3 coming into effect on Monday 17 May 2021.
If the UK Government decide that stage 3 of the roadmap will come into effect later than Monday 17 May 2021 then the date for reopening the record office for public access will change in line with this decision. We apologise for the ongoing inconvenience this may cause for some of our visitors.
Opening hours
In order to extend the gap between visits to allow time to quarantine documents we will now open to the public on Monday, Wednesday and Friday
There will be eight bookable slots each day, these can be for one individual or a couple, each slot lasts for a maximum of 2.5 hours.
The booking slots will be as follows:
Morning 9.00 –11.30, 9.10 - 11.40, 9.20 - 11.50, 9.30 - 12.00
Afternoon 13.00 - 15.30, 13.10 - 15.40, 13.20 - 15.50, 13.30 - 16.00
You will be asked to arrive no earlier than the booked slot, and you will not be allowed in the building before your allocated start time.
You will need to leave the building promptly and you will not be able to eat or drink while on site or remain in the building after your booked slot has ended.
Booking a slot
Slots must be booked through Eventbrite
You must book your slot two working days before your visit as follows:
Monday bookings cease the previous Thursday
Wednesday bookings cease the previous Monday
Friday bookings cease the previous Wednesday
Bookings close at the following times: 9.00, 9.10, 9.20, 9.30 and 13.00, 13.10, 13.20, 13.30.
Once you have booked a slot you will receive a list of terms and conditions, you must read these carefully as staff will adhere to these rules.
If you are late you may have to wait before you can enter the building and you will be required to leave when your slot time expires.
You may only book one slot at a time. The record office will not accept bookings other than those made via Eventbrite.
Staff will be operating within two bubbles and therefore our users will also have to stay within the same bubble within a rolling two-week period. The first bubble applies to Monday only, the second bubble will apply to Wednesday and Friday. Staff will check the dates of previous bookings.
Ordering documents
In order to minimise contact between public and staff we will be relaxing the usual rules around the number of documents ordered and the way in which documents are issued. There will be no charge for ordering documents in advance.
You can list the documents that you want to see on Eventbrite, however the reference numbers must be correct.
When you arrive you will find all the documents that you have ordered on your table, together with weights, supports and forms for copying.
All documents that you wish to see must be ordered in advance. Under no circumstances will additional documents be produced from the strongrooms on the day.
At the end of your visit the documents that you ordered will be quarantined for 72 hours
Guide to ordering documents
We will do our best to produce all the documents that you want to see.
Because some document descriptions and references are more detailed than others staff may have to interpret what is a reasonable amount to produce. We must consider the safety of the documents and ensure that documents do not get muddled up.
We will use the following instructions as a guide:
No more than ten items
This can include no more than three bundles
You can choose a box of documents but no further items
A maximum of three maps
Maps which have been digitised (ie tithe maps and some enclosure and estate maps) will only be available in a digital form.
No Ordnance Survey maps will be produced we suggest you refer to the Compass website or the National Library of Scotland website
Please list your documents in order of preference in case we cannot produce all of them
Pre-orders should be to item level (where possible). If you are having problems identifying the documents you require please consult the online catalogue Warwickshire's Past Unlocked.
Remember you only have 2.5 hours to research your documents, you will not be able to extend your visit if you run out of time
Ancestry, FMP and other online resources
The readers tearoom and local studies area will be closed for the foreseeable future. It will be possible to request a laptop when you book and this will be placed on your table together with any documents that you ordered
You may bring your own laptop, the fees for using these have now been dropped
Acquiring copies of documents
We will be avoiding any kind of payment on site. If you think that you may need to take photographs you can pay online in advance when you book your table. If you do not use your photo permit, please inform the member of staff on duty who will arrange a refund. You will not be able to take photos onsite if you have not acquired a photo permit in advance
If you have an in-date yearly permit or a WCC permit these will be honoured but you must have them with you as evidence
You can use the forms placed on the table to either order photocopies or digital copies, but these will not be done on the day. Please speak to the member of staff for advice.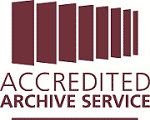 Contact us
Warwickshire County Records Office