The County Record Office (CRO) holds a large and varied collection of archival material which may help you in your house research. However, research is time-consuming and you should not expect to discover everything on your first visit. The search room staff can only help and advise, (a list of private researchers is available if you cannot carry out your own research). We must emphasise we cannot give legal advice.
First steps
Decide precisely what you want to know; is it the date your house was built, (you may not be able to establish this precisely), or its architectural history, or the history of its owners, occupants and uses?
It may be helpful to your research if you carry out some background reading to familiarise yourself with relevant terms. There are many books available on the subject of house history and architecture from local libraries. Examples that can be consulted at the record office include the following:
Documenting the History of Houses by N.W. Alcock CRO Ref: D.690 Alc(P)
Discovering this Old House by David Iredale CRO Ref: D.690 Ire(P)
Sources for the History of Houses by J.H. Harvey CRO Ref: D.720 HAR(P)
It will also be helpful if you have looked at the house deeds. These tell you the story of the ownership of the property and often record if it has been divided into more than one unit; they may also include names of the occupants. If they are not in your possession, do you know where they are? They could have been deposited with us. The Land Registry will hold information on many properties particularly from the 20th century onwards; details are available on their website. If your house is mortgaged the deeds may be with the lender who will give you sight of them but may require a fee.
Now think about the following questions:
How old is the house? For example, 1960s, 1920s, 1900, Victorian, Georgian, earlier. Is it similar to its neighbours?
Has it a number or a name? Do you know if either has been changed?
How big is it? If it is called a "cottage" this may be a misnomer.
Can you see any signs of alterations? For example, blocked windows, new roof, extensions, evidence of chimneys.
What materials have been used in its construction? What is the roof made of?
Are there any distinctive features? For example, external decoration, timber framing, type of windows, porch.
Do you know if the garden is its original size?
Have you talked to established neighbours or inhabitants?
Have you contacted any local history society or seen its publications?
Has your house been converted from a specialised building, such as a school or parsonage?
Sources in the record office
We hold many sources which may be useful to research into the history of your house, including Ordnance Survey maps, taxation and valuation records, sale particulars and photographs.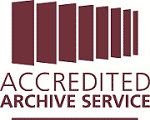 Warwickshire County Records Office
Opening hours: Wednesday to Friday 9am to 4pm, Saturday 9am to 12 noon.