We offer copying services for the records we hold, ranging from photocopying to digital photography.
Before placing an order
Please contact us before placing an order. We can advise which copying service to use and provide a quotation for the order.
Copying charges - further details.
Ways to pay
Post a cheque with your order form (payable to Warwickshire County Council).
Credit/debit card over the telephone by calling 01926 738959 during office hours.
Online payment - you will receive a link by email with your quote
We cannot accept payment by Western Union or other money transfer services.
We require payment and a signed order form before we can process your order.
Order forms
Please include the document reference numbers and any other useful information on your form. This will help ensure we can complete your order on time.
Download the appropriate form, print it and sign the form by hand before returning it to us by post or email.
Photocopies by post
We can supply reference quality copies up to A3 (29 x 43cm, 11 ¾" x 16 ½"). Copies will be supplied by post or by email.
We can supply copies of unbound sheets of paper smaller than A3 in size
We can't supply copies of parchment, photographs or bound volumes, please see our digital standard and premium services below.
Digital orders - Standard
We can supply reference quality digital images of originals up to A3 (29 x 43cm, 11 ¾" x 16 ½"). Copies will be supplied by WeTransfer.
For access and research purposes
Individual pages from volumes
Digital orders - Premium
We can supply high quality digital images of originals up to A0 (84 x 118cm, 33" x 47"), although larger sizes may be possible. Transparent originals e.g. negatives and slides up to 11 x 26.5cm / 4¼" x 10½". Copies will be supplied by WeTransfer.
For documents not suitable for photocopying or the standard service
Large or complicated requests
Images intended for publishing
Reader printer copies by post
We will need enough information to locate the relevant page of the microfilm you wish copied. For example, a printout from a parish register would require:
The name(s) of the person(s)
The date and type of event
The parish
We can then let you know the charge for the order. If you are not able to provide this information, please use our limited enquiry service.
Microfilm copies
Please contact us if you wish to obtain copies of any of our microfilms so we can prepare a quotation.
Motor vehicle taxation records
We can provide copies from the registers and surrender cards of the Warwickshire County Licence Office. Please provide the registration number of the vehicle.
A surrender card does not exist for every registration number. Details such as engine and chassis numbers are typically only found on the surrender card. We cannot guarantee that sufficient information will be found in every case to allow re-registration with the DVLA.
Please see our list of charges for current fees.
Certified copies - baptisms, marriages and burials
We can supply certified copies of entries in Church of England baptism, marriage and burial registers. Please see our list of charges for current fees.
Digital tithe maps
Digital copies of our tithe maps are available on CD in two formats. Please see our guide to digital tithe maps for more information.
View the full list of prices (PDF, 372KB).
Privacy notice
Please see our privacy notice for how your personal information is used.
View the privacy notice (PDF, 78KB).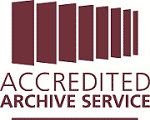 Warwickshire County Records Office
Opening hours: Wednesday to Friday 9am to 4pm, Saturday 9am to 12 noon.